Recently, the Ministry of Industry and Information Technology of the People's Republic of China (MIIT) and the China Federation of Industrial Economics (CFIE) jointly announced the 5th national list of the champion enterprise in single unit in the manufacturing industry. Jingwei intelligent textile machinery Co. Ltd. (Jingwei intelligent company) has been selected as one of the demonstration enterprises in the 5th national list of champion enterprises in single unit in the manufacturing industry and has become the only enterprise on the list in Shanxi Province.
This selection activity is to implement the national spirit of the Special action plan for cultivating and upgrading champion enterprises in single unit in manufacturing industry. After the independent declaration by the enterprise, the recommendation from the local and information authorities and the central enterprise, and layers of examination and screening such as the constraint conditional demonstration by the industry association, the expert group demonstration and other procedures, the enterprise qualified will obtain the government's quality service and support, and enter the high-quality enterprise gradient cultivation system.
The champion enterprises in single unit in manufacturing industry refer to enterprises that focus on some specific market segments of the manufacturing industry for a long time, take the lead in the production technology or process in the world, and have a leading market share of individual products in the world. Jingwei Intelligent Company, founded in 1951, has been focusing on targeting a specific product segment——cotton spinning frame and has engaged in this field for 66 years. The R&D strength is strong in the spinning frame domain, and the product technology level leads the industry development.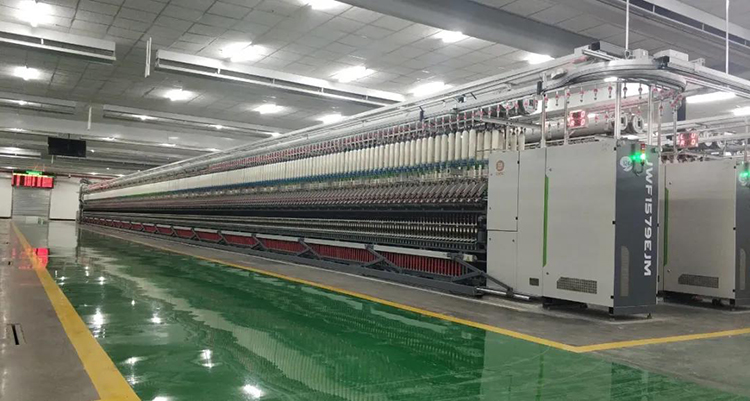 In recent years, Jingwei intelligent company adheres to the concept of high-quality development and innovation-oriented, follows closely the R&D direction of automation, intelligence, high speed, labor-saving, green energy-saving, and maintenance-free. The company vigorously enhances strategic innovation, product technology innovation, business model innovation, and management innovation, and breakthroughs several key and core technologies of the spinning machine, developed many popular models to meet the customers' requirements. Thereby forming a product pattern with a full range of spinning frames including the short spinning frame, long spinning frame, super long spinning frame, products cover the very most of the domestic high-end customers, the domestic market share reached more than 70%.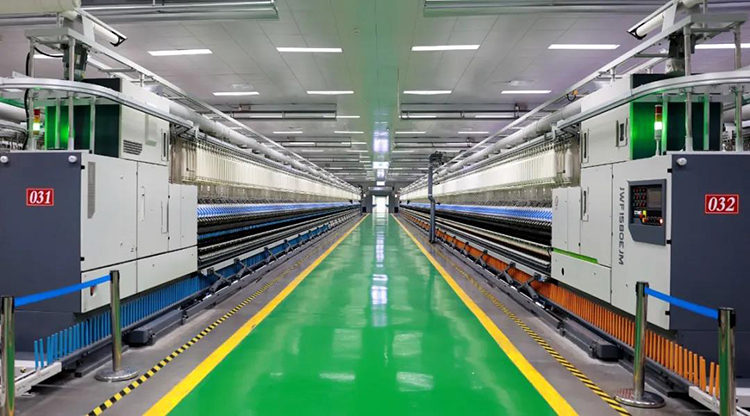 In 2020, the market entered "cold winter" because of the Covid-19, even though, Jingwei Intelligence Company won almost all the major projects in the cotton spinning machinery market. New products such as self-developed products JWF1580 Super long intelligence spinning frame, JWF1572 intelligence spinning frame etc. successfully passed the appraisal of scientific and technological achievements.