Recently, Jingwei Intelligent Textile Machinery Co., Ltd. (hereinafter referred to as Jingwei Intelligent) received a letter of commendation from a Korean customer, owner of a couple of spinning mills from Vietnam, who is deeply impressed by the excellent performance of Jingwei intelligent rotor spinning machine, and also praised Mr. An Zhenhua, the service staff of the erection team, for his superb skills, sincere attitude and hard work.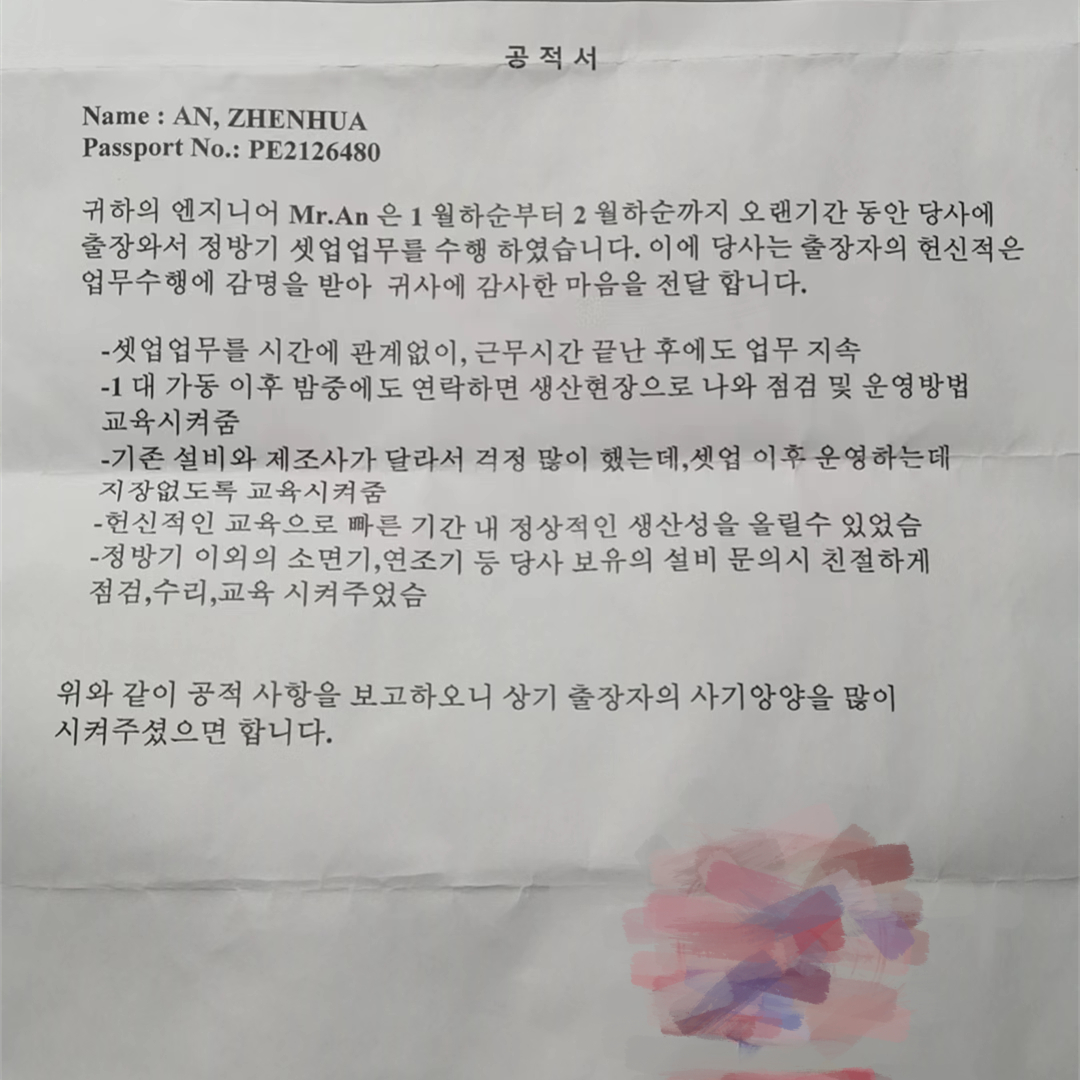 In recent years, rotor spinning machine made by Jingwei Intelligent has developed rapidly, and while the domestic market share has gradually increased, they have been exported to overseas markets. Vietnam is the first market of warp and weft rotor spinning machines, and it is also the largest overseas market for warp and weft rotor spinning, accounting for 49% of the overseas sales of rotor spinning machines. After receiving positive feedback in the Vietnam market, Jingwei Intelligent cooperated with CTMTC to open up markets in India, Bangladesh, Turkmenistan and other markets, realizing the recognition of Jingwei rotor spinning machines in overseas markets.
High-quality products are fundamental, and satisfactory service is the guarantee. Mr. An Zhenhua has been serving abroad for half a year, he visited and served all rotary cup spinning users in Vietnam, and the rapid handling of problems and the improvement of equipment were praised by customers. In addition to comprehensive installation, commissioning and technical support, he also trained the local service personnel, and the customer's newly purchased JWF1618-360 rotor spinning machine was installed under the online cooperation between the local personnel and An Zhenhua, and the next day it was successfully started. Due to excellent service, exquisite technology, good reputation and humble attitude, the Vietnamese customer continued to purchase the Jingwei rotor spinning equipment, and hoped that An Zhenhua would implement installation service, and soon he will embark on a new journey again.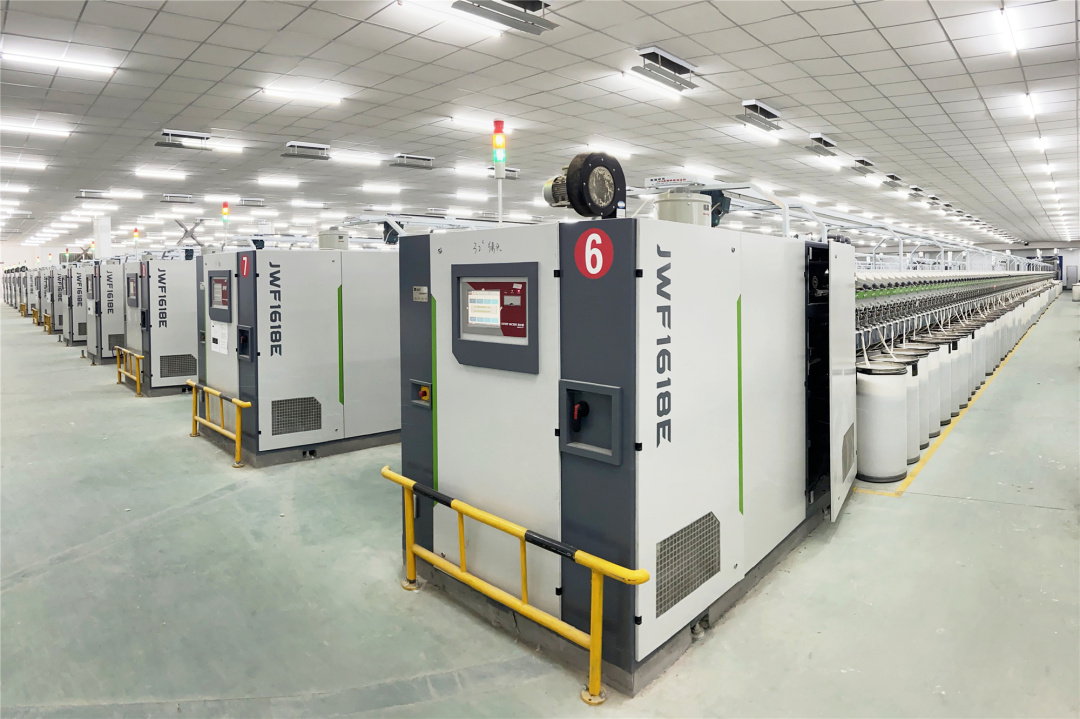 With the coordination of on-site service and remote guidance, local personnel and expatriate personnel, technical upgrades and spare parts reserves, reliable quality highlights cost-effective performance. Jingwei will continue to develop the rotor spinning market in Vietnam market, revitalize the textile machinery, and expand overseas markets.