Suited to process pure cotton, color cotton and chemical fiber in length ≤65mm. This machine is used to finely mix 2-6 different materials in blowing-carding line. Function of the machine is to precisely weight and feed material according to proportion, then to make even mixing to equal each composition of material in every unit weight so as to eliminate yarn chromatic difference, tenacity irregularity due to material uneven mixing.
Main Units
1.JWF1081 Weighing Feeder
2.JWF1035 Mixing Conveyor
3.JWF1127 Fine Opener
4.Weighing Unit
5.Manual Feed Unit
Owing the optimum mixing equipment with precise fiber mixing, here we promise:
Precisely keeping mixing proportion
Production up to 1200kg/h
Direct weighing & measuring
Up to 6 composition mixed each time
Weighing precision within ≤±1%
Automatic balance, simple calibration
Memory storage, swift batch substitution
Batch report, quality control
Mixing 2-6 compositions of material at the same time in one process. The machine is widely applicated, also suit to small proportion mixing. (Such as 10% cotton and 90 viscose; 1% natural fiber and 99% man-made fiber etc.)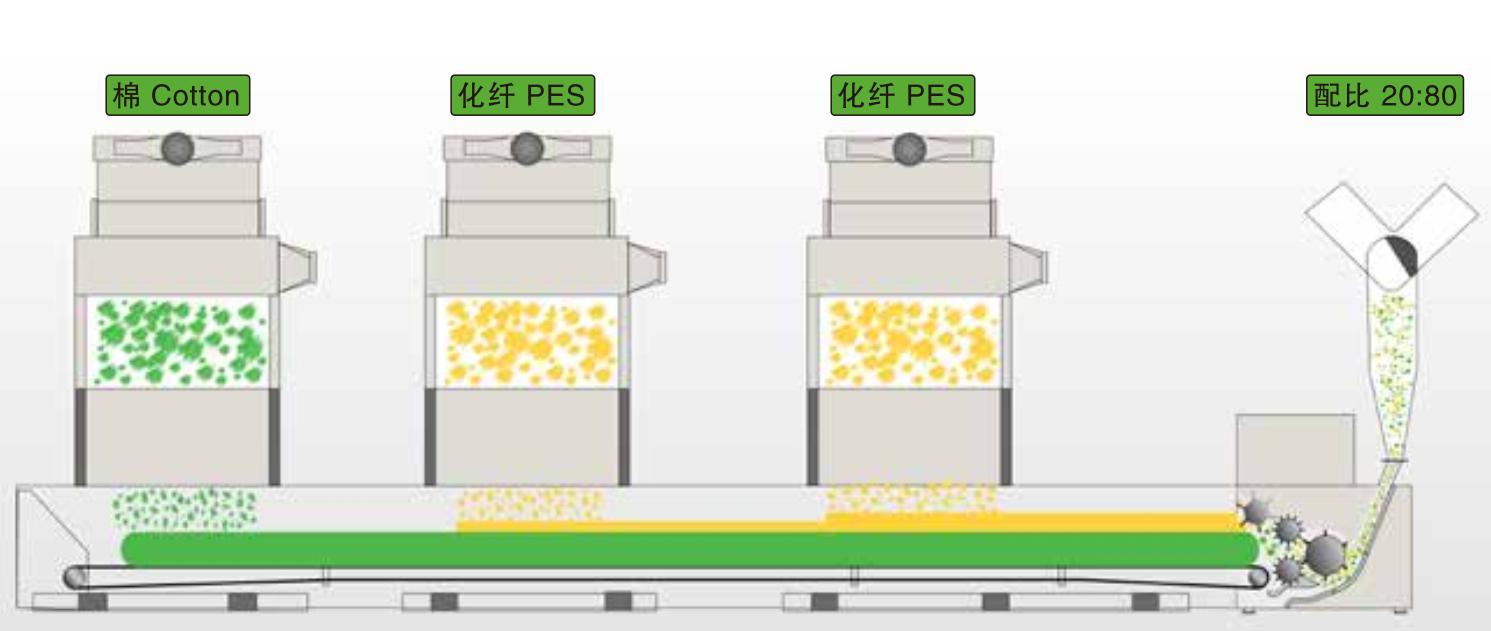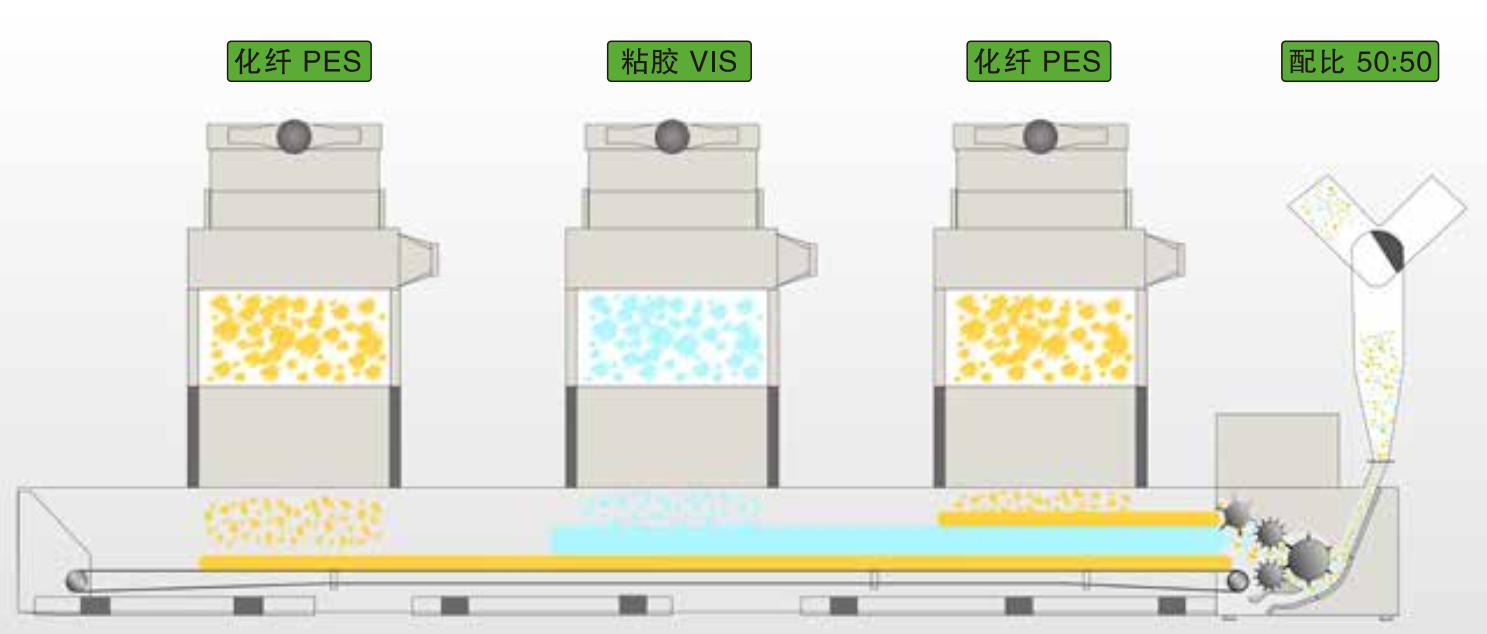 For mixing varieties of material in small proportion and small batch, the best CV% can be achieved with manual pre-mixing.

High performance feeder
The feeding device can automatically feed up to 400kg/h of cotton and chemical fibers. The machine is equipped with large size storage box with 4 sides of air exhausting, to keep the pressure of cotton box under control. The application of servo motor makes sure the feeding is precise, the materials are gently opened and released to the hopper of weighing unit.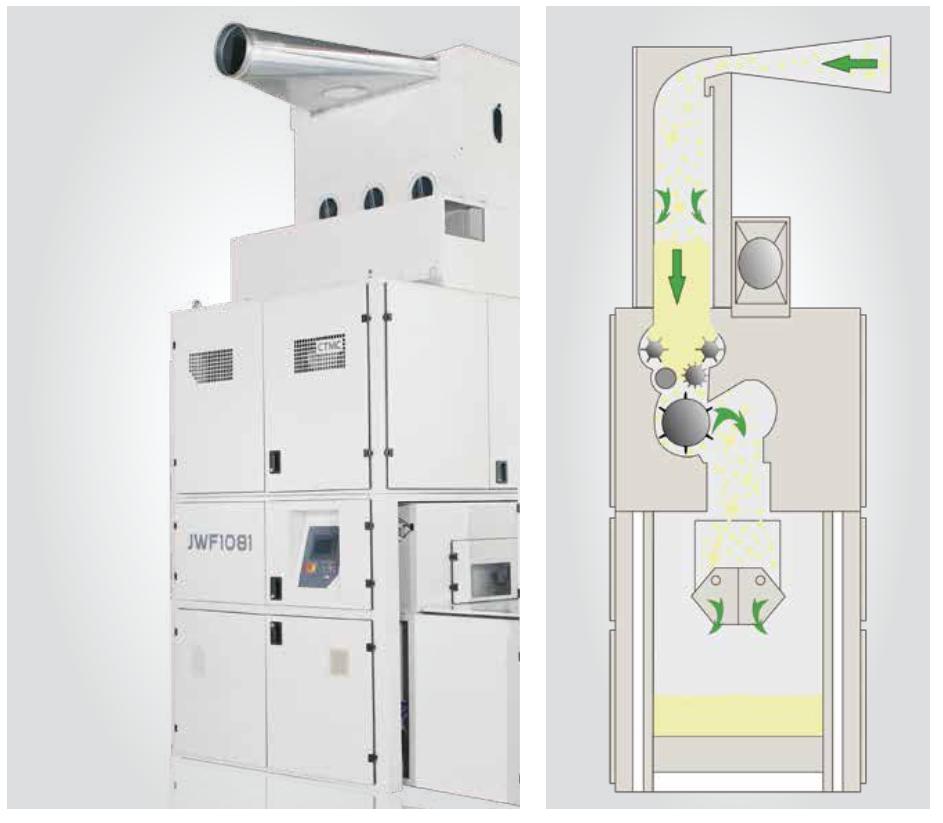 Independent supporting unit
Simple and independent support structure to ensure that the vibration of the feeding unit has no influence to the weighing unit.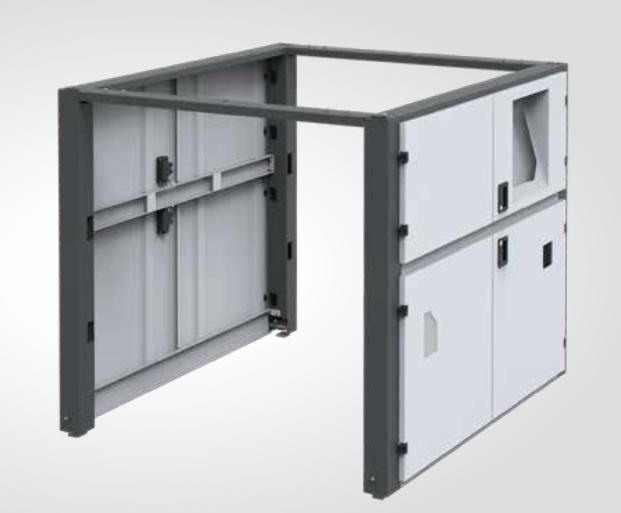 Reverse turning plate
The rational designed reverse turning plate makes the structure simple, stable and reliable.
Electrical control components are supplied by top brands.

Weighing Unit:
The hanging weighing device is adopted to avoid the influence of vibration of feeding part on the accuracy of weighing. High precision and high performance of weighing is realized with simple, stable and reliable structure.
Innovative 3-point suspension in order to avoid vibration.
The weighing bucket is not physically connected with feeding unit.
Electronic scale imported from Mettler-Toledo.
Electrical control components are all imported from famous brands.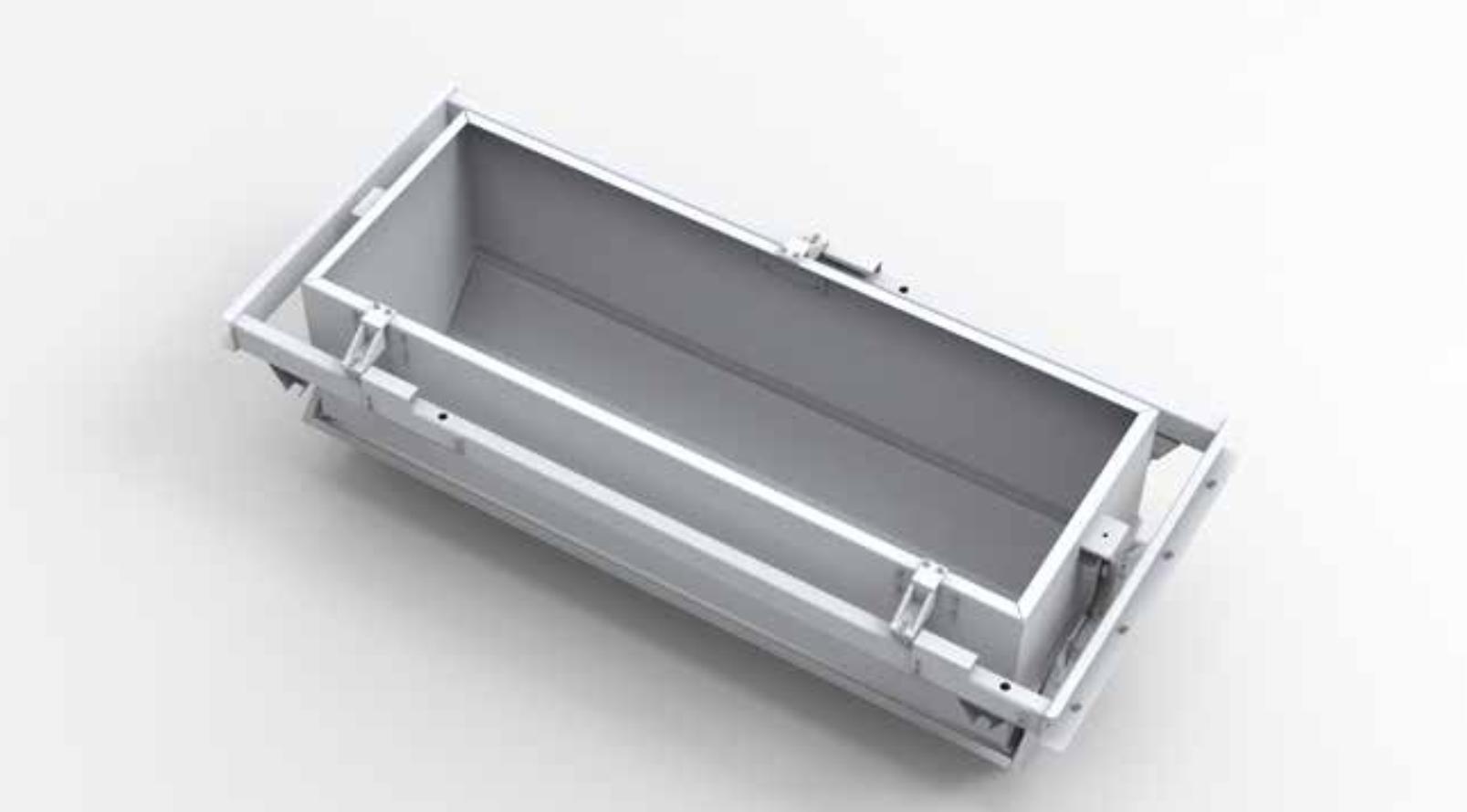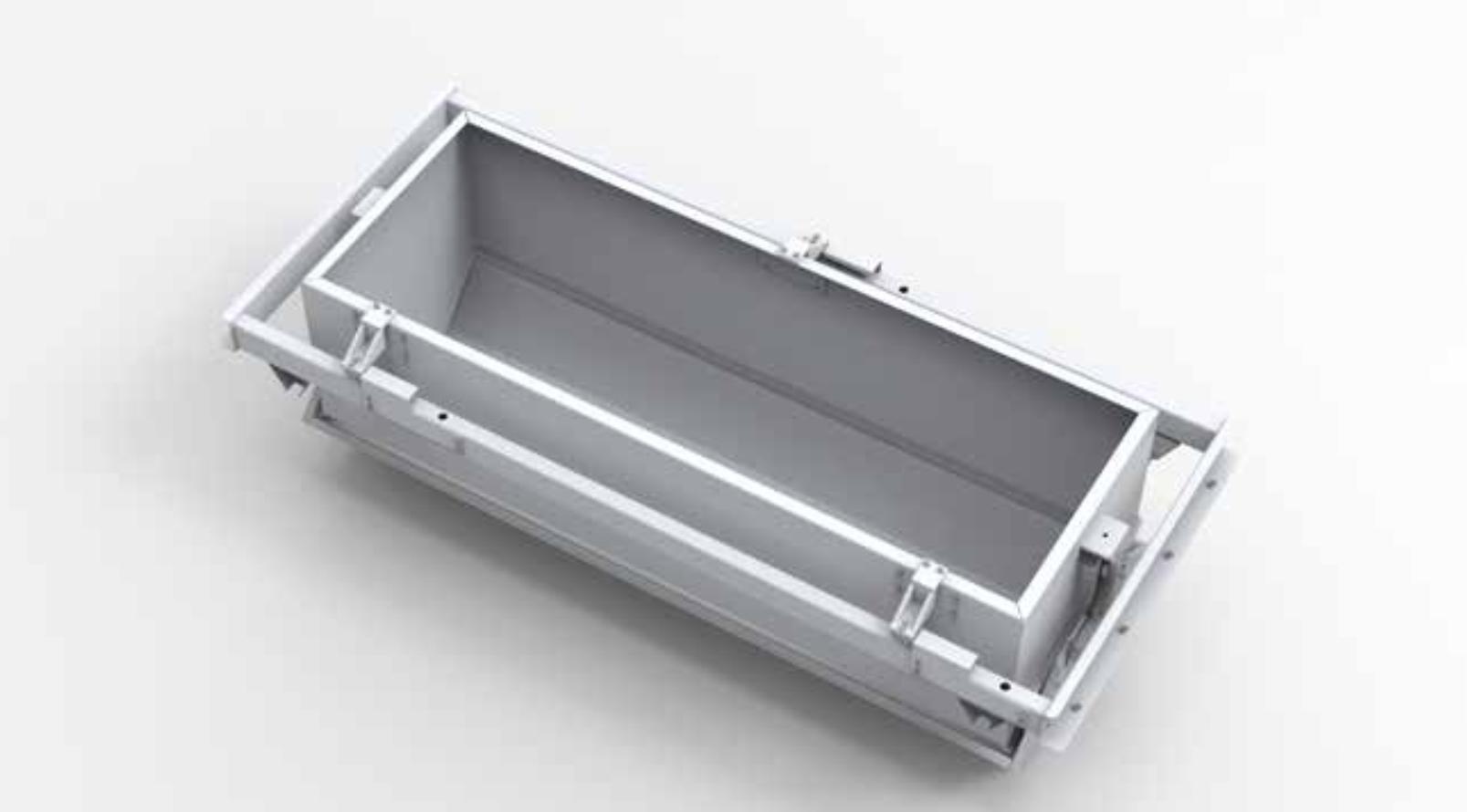 Mixing conveyor:
Big transporting capacity of mixing conveyor is specially suited to transport large quantity of fiber. A good distribution of fiber can be ensured even in the production of 1200kg/h. Modular design of cotton cluster transfer device makes the configuration easy to change for mixing 2~6 different materials.


Fine opener:
The fine opener plucks, mixes and opens the fibers on conveyor belt in the end. Three-roller feeding structure ensures the production up to 1200kg/h, and the open roll with big diameter ensures soft opening of materials.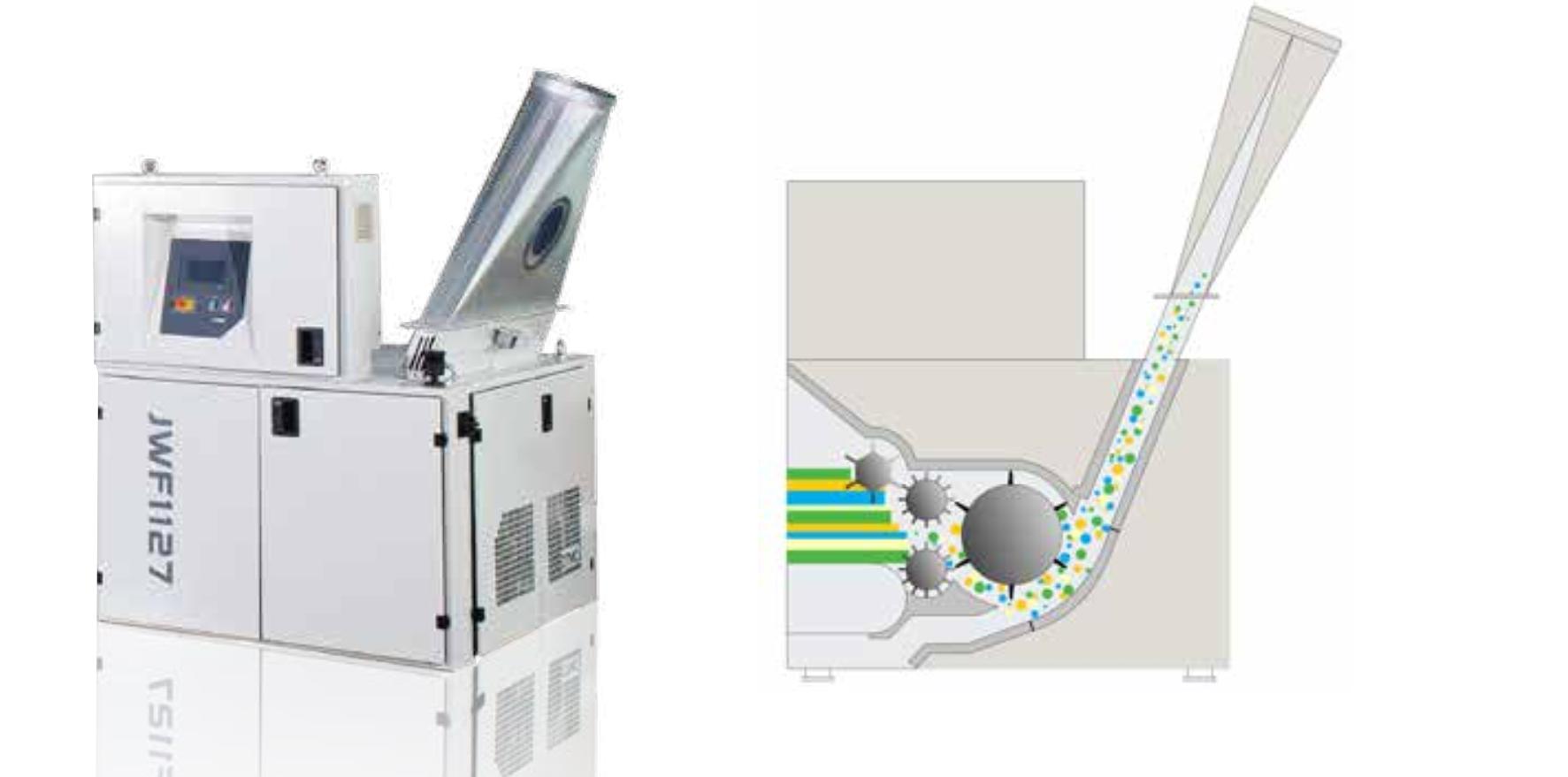 Specifications: